The warehousing facilities of AIRBORNE WORLDWIDE have the Best-in-Class Infrastructure and MHE equipment to cater to all or any or any of our diverse customer's requirements.
With GST, our warehouses are strategically located Pan-India, to let our customers know where to store their goods, from which warehouse to distribute the products, and therefore the thanks to enhance their order dispatch time to maximise profitability.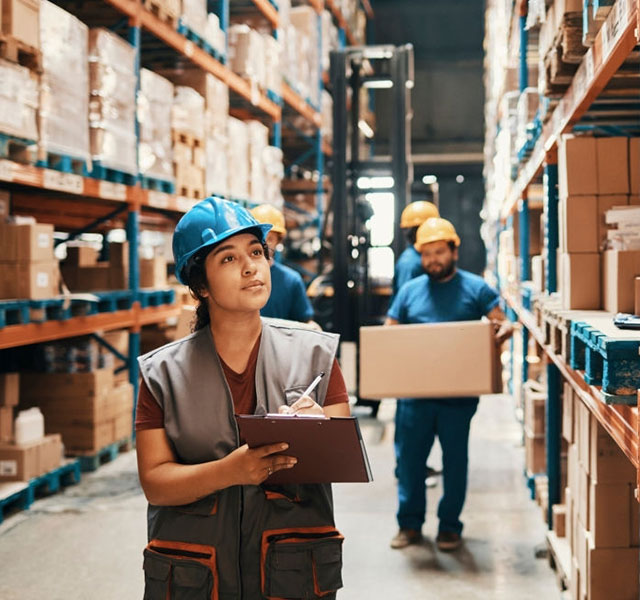 Airborne Worldwide Provides the subsequent Services
Warehousing – AIRBORNE WORLDWIDE guarantees prioritized upliftment of your parcel through aircraft and/or by the fastest mode of transport. Wherever air routes apply our Courier accompanies your load to its destination and ensures immediate retrieval from the Airport and is delivered within the fastest possible and minimum time. This improves your inventory efficiency and accelerates your response to your customer's needs.
AIRBORNE WORLDWIDE also has services like:
FAST TRACK, TIME DEFINITE DELIVERY, which is that the fastest and most reliable door-to-door, day-definite delivery service across India for docs and parcels.
DOMESTIC PRIORITY provides 'Next Day Delivery service to most locations in India.
AIRBORNE WORLDWIDE has the foremost extensive domestic network in India.
Our vision is to realize unassailable leadership through continuous excellence in commission with a focused customer-centric approach. And to understand this we've evolved a very exhaustive network of alliances and infrastructure not only in India but all across the planet earth.
Airborne Worldwide Is Associated With Major International Courier Companies Like DHL, UPS, Aramex, etc.