Airborne Worldwide is a top courier and cargo company specializing in international express courier services in Mumbai, established in 2011. We do offer international express courier services for more than 200 countries from Mumbai. We as a cargo and courier company help you to make an easy and fast international express courier delivery across the world including a few known countries like the USA, Canada, UK, France, Germany, Italy, Spain, Sweden, UAE, Qatar, Oman, Saudi Arabia, Bahrain, Singapore, Malaysia, New Zealand, Australia, etc.
When you choose international express services for import and export with Airborne Worldwide, we plan the best route and fastest logistic partner suited for you based on your needs. We do also provide the confirmation email about your shipment. While the order process, you must file a form with little information that is required for the proforma invoice use, just sign it, and hand it over to the courier delivery person. Once you place your international express courier order for your international destination, you will get an email with the tracking number and a waybill or shipping bill for your knowledge. You can track the bill number for your shipment till it reaches your international destination.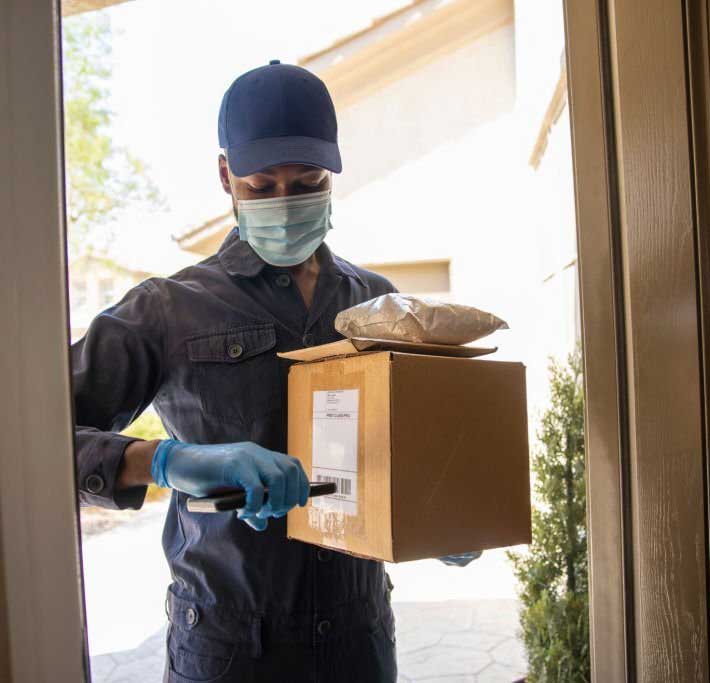 Our understanding with our experience across all industry sectors in India means we have developed successful international express courier services and solutions in Mumbai for clients of all sizes and ensure that every shipment or package is delivered on time always. It is our regular endeavor to offer our customers the reliable and best possible courier solution. Giving them means to get their products or shipment reach quicker and successfully on time, this assists our client to enhance their transportation network and benefit a competitive advantage.
We do provide exclusive international express courier services for bulk shipments above 10kgs to multiple countries like the USA, UK, Canada, Australia, New Zealand, France, Germany, UAE, Qatar, Oman, and many more countries too. Our best and most reliable international courier service in Mumbai allows our customers to send additional items at a very affordable price.
Our skilled team efficiently and safely manages all types of couriers, parcels, or shipments which might include files & documents, books, homemade food or packed foods items, fruits, pickles, clothes, electronics, medicines, essential items, gifts, toys, etc to your family, friends and loved ones living in international countries from Mumbai, India. Your most trust in Airborne Worldwide with its international express courier service in Mumbai is well settled and will prove them every time.
Airborne Worldwide also known as the best international document express courier service in Mumbai handles sending invoices, government documents, contracts, medical documents, legal department documents such as deeds, wills, court filings, and any such documents with the utmost care and confidentially.
Few of our services encompass international express courier services, International freight services, dangerous goods courier services, international air cargo services, international chemical courier services, normal international courier services, hazardous and non-hazardous international freight services, dangerous international courier services, etc.
If you need to know more about our special international courier services as well as other services, log on to our website for all information. (www.airborneworldwide.com) or call directly us on +91 74004 99357/8.