Airborne Worldwide International Air Freight Services in Mumbai
For International Air Freight Services in Mumbai, you want to hire a company that is reliable and affordable when it comes to service, delivery and cost. It is tough to find desirable services sometimes and you simply need to depend on online reviews and wish they are from actual clients. So nowadays it is important to look for reviews on Google of those who have used the services you are searching for.
The goods you want to send via international air freight may additionally make a difference within the company you select. Some companies and businesses are good at easy courier services which include dealing with documents and perhaps small shipments, while other companies do better with huge shipment packages and normal regular cargo. In addition, you make sure they'll handle the kind of items or goods you want to ship internationally.
If you've got any type of liquid hazardous and you need to ship them overseas via International Air Freight Services in Mumbai, it will need special packaging and handling with care. If you're using international air freight services in Mumbai for delivery overseas, you want to make sure that the company you select has experience managing customs and should have enough knowledge to make your goods or items in and out straight away without any delays.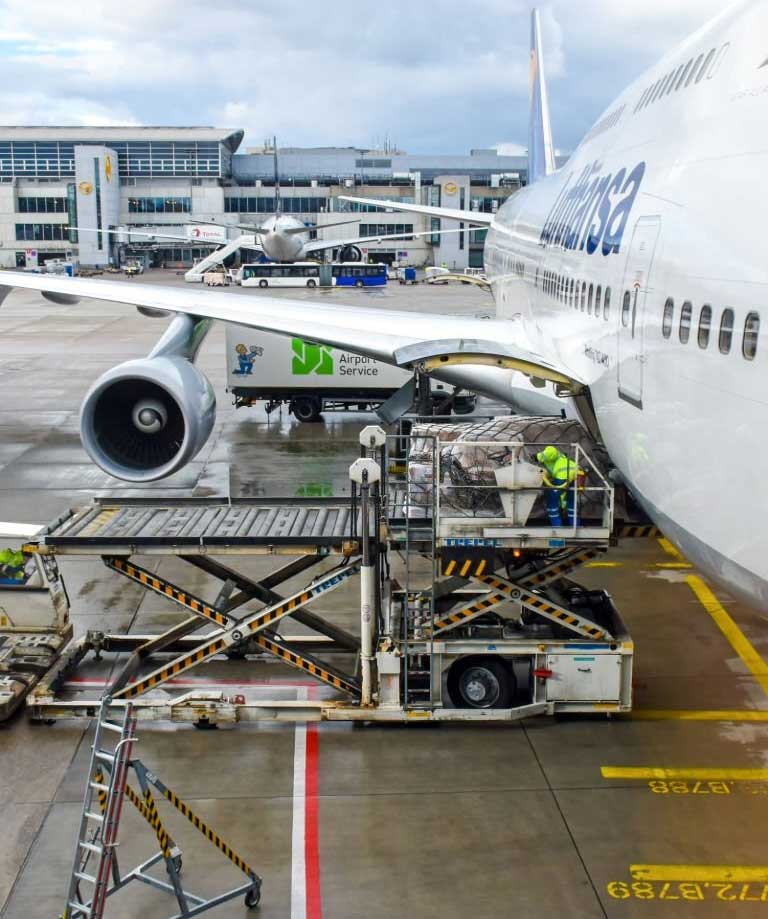 At Airborne Worldwide, we have more years of experience shipping all items in India and internationally to the USA, Europe, Africa, Canada, UK, Australia, New Zealand etc. As we understand all the customs rules and regulations and provide service door to door for your air freight goods. We may even pick up and pack your goods for you, so there may be no hassle and you realize finally that your items are nicely prepared to ship internationally with safety steps with all policies.
Whether you're placed within the USA, Europe, Africa, Canada, UK, Australia, New Zealand or India, Airborne Worldwide has customer support to serve you and take well care of your packages. Whether you are sending any documents, gift items, excess baggage or student books or belongings to the university, they are able to take well care of it.
We have vast experience in providing international air freight services to agencies big and small companies and to personal citizens just looking to ship gift items, all household goods, packed and homemade foods, or any other personal products across the world. We will deal with your belongings like our personal belongings and do their exceptional to guarantee that everything is packed well and arrives in excellent condition and at an affordable and reliable cost.
When it comes to international freight service via Air cargo, Airborne Worldwide a logistic company is full of experience as well as has perfect connections which are always necessary and needed in successful air cargo service. We guarantee that you will get the best possible services with regards to International Air Freight Services in Mumbai.
With Airborne Worldwide you don't even worry about your needs in terms of international air cargo. We can transport your goods to and from any port in India. All major thanks to our connections with the contracts that we've signed with the most important major lines and consolidators.
We, at Airborne Worldwide, make sure that the international air freight service in Mumbai doesn't grow to be a burden for you. And we have got the most minimal and affordable cost-effective solution for you. You can get your goods shipped the right way anywhere with our powerful range of available international air freight services in Mumbai and international air cargo options too.
Contact us for international air freight services in Mumbai from any industry or sector like textile, engineering, retail & lifestyle, FMCG, chemicals, technology, pharma, automotive etc. Please get in touch with us on call at +91 74004 99357/8 or email us at [email protected].
We would be happy to talk to you about your international air freight needs at any time.