International Excess Baggage Service
Anyone who travels internationally has several things to keep in mind that including your bags or luggage. Finding a good solution for your extra baggage is to plan before you move for international travel with your extra baggage or luggage. Do you convey it with you and pay all the one's expenses for extra baggage, Airborne Worldwide excess baggage service has a much higher answer and is known as international excess baggage shipping service too and here is the way we work to solve the baggage problems for our customers.
Nowadays multiple airlines have restrictions on how much baggage you can carry for free. Some have weight restrictions and only allow luggage off 32kgs and hand luggage of 7kgs only. Anything extra or more than the baggage restrictions and you must pay extra for excess baggage as fees and these fees can be considerable. So you can save money when you trust Airborne Worldwide as the best International Excess Baggage Service in Mumbai and we would take care of your baggage.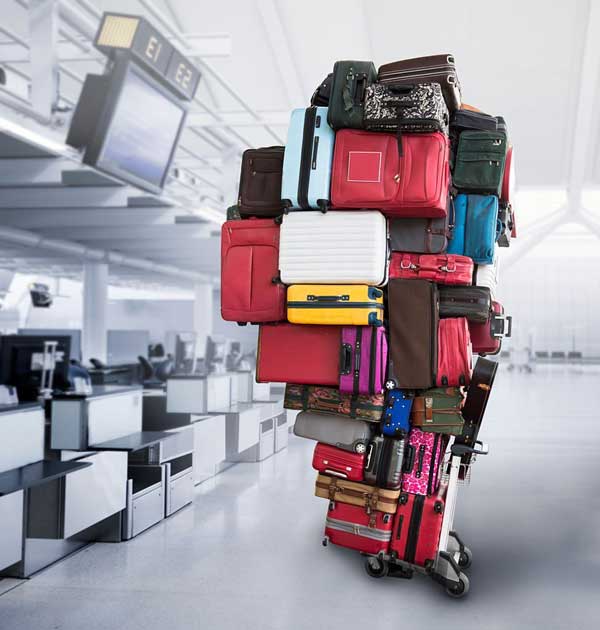 Excess Baggage Service
When you travel the world by air, you would possibly have many portions of baggage and delivering those more baggage doesn't need to be a problem. You can be confident as your bags will arrive at the proper exact destination and in top condition. Our skilled specialists are there that will help you choose the right transport method and that they recognize what sort of statistics you want to provide, so your baggage will clear customs without lengthy delays.
International Excess Baggage Service for Students
Being an international student from Mumbai, India, Airborne Worldwide has a special International Excess Baggage Service for each country from Mumbai, India and also we make sure that your documents or books or excess baggage or excess luggage is picked up with a door to door service or airport to door service and arrive at your destination safely and on time.
Also, we are specialized in International Excess Baggage Service for graduating students internationally, who are seeking to move into the subsequent phase of their lives and require seamless international courier services, international cargo services, international air freight services, international student courier services, international excess baggage services to manage the motion of their baggage and materials to their home or any international destination, to help students in packing their items and goods.
Airborne Worldwide gives unique costs with shipping at their houses with an alternative for payment upon reserving or booking or at the time of shipping and online tracking is available on our website to track their consignments.
Our key feature services are available as pick up from Hostel/PG and Door shipment at destination, free insurance (Limited) if the package is lost in transit, packing and documentation help, convenient value-added services with delivery anywhere in India provided, Online tracking of consignments on our website, our special team especially gives all services available at your doorstep on a Call, SMS or Email. We are always available at your service and bookings on
+91 74004 99358
 and
www.airborneworldwide.com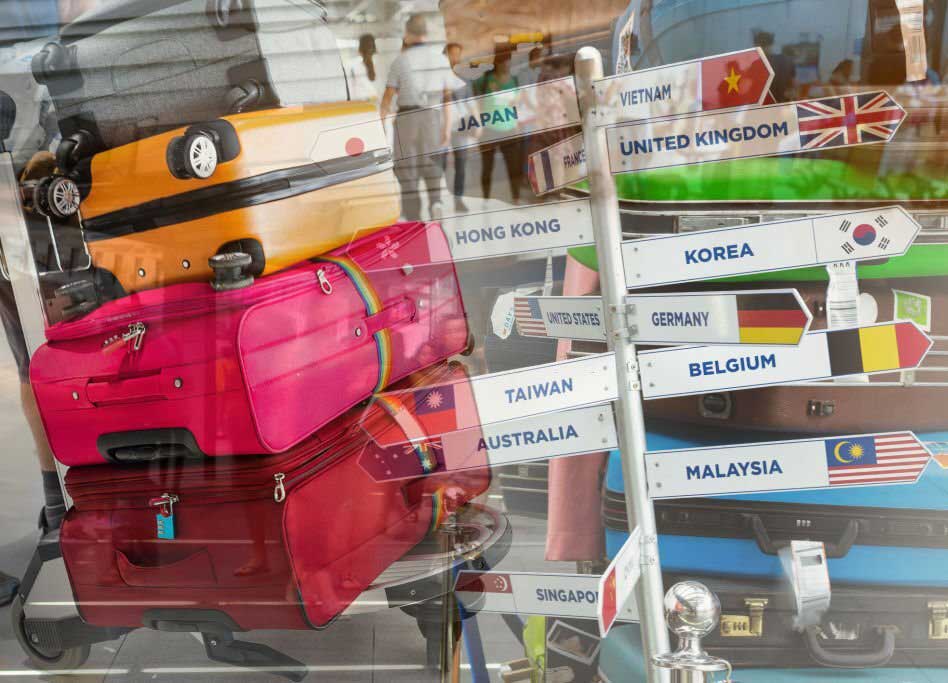 Avoid Paying International Excess Baggage Charges
If you're moving to any other country for studies or business or job, think about how to book international excess baggage from Mumbai to anywhere in the world. Then your searches end here and simply book your international excess baggage with Airborne Worldwide which is based in Mumbai, India. We have a remarkable door-to-door international delivery solution by Airborne Worldwide which shifts your baggage anywhere in international 220 countries from Mumbai, India and saves on airway's excess luggage costs. You can deliver small commercial enterprise shipments, samples, promotional goods or items and so on.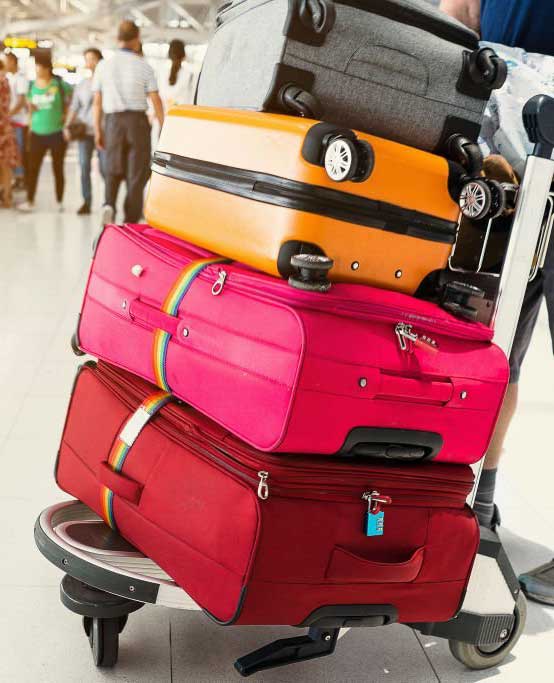 International Excess Baggage Service for Exhibitions & Events
Airborne Worldwide also provides a unique service for exhibitions and events which takes place in international countries, as they have a huge weight of exhibitions baggage along with them and we can take care of all their baggage with our international excess baggage service in which we are specialized.
We especially cater to the needs of those participating in exhibitions, events and expos. This service allows company delegates to make smooth and timely exits from the exhibition or expo centers, by ensuring hassle-free returns of their products and demo pieces, once the exhibition is over. At desired times we do pick up our exhibition returns when the event is over and we provide door delivery to any place in India.
We have a dedicated team and experienced exhibition managing staff which coordinates with the customer for all returns back to India.
Airborne Worldwide's key features are pickup from the origin place from India to the exhibition venue internationally and exhibition returns too, convenient pickup timing, cost-effective pricing and freight charges etc.
Kindly go through our Google Reviews and you can view the way we have provided the best services to all our clients. We do have a list of Happy Customers.